Building Consent Exemption changes
Additional building consent exemptions covering low-risk buildings were added to the Building Act and came into effect on 1st September, 2020. The aim was to reduce the administration cost on low-risk buildings and free the council up to focus on higher-risk projects, ultimately helping to boost productivity across the country. The new regulations increased the size of some buildings already exempt from the consent process, and added some additional structures to the list.
---
Building Owner, You Are Responsible For:
Determining whether or not your building work is exempt (i.e. does not require a building consent).
Hypoallergenic, supporting the creation of the healthiest possible environment.
Building work that does not require a building consent must still comply with the Building Code which covers all aspects of construction including:
Structural Stability
Durability of Materials
Fire Safety Design
Access into and around buildings
Internal & External moisture control
Services and Facilities
Energy efficiency
Buildings Must Also Comply With:
Health and Safety at Work Act
Electricity Act
Resource Management Act
Regional Plans
District Plans, including: the height of the building
Site coverage
Yard sizes
Sunlight recession planes
Noise restrictions Parking requirements
Distance from boundaries and other buildings
In order for an exemption to apply, your Waikato Shed Company building will still need to be signed off by a Registered Engineer, taking into account your specific conditions to ensure it meets stringent New Zealand building standards. For peace of mind, all Waikato Shed Company buildings from kitset to turn key solutions come with a Producer Statement (PS1)
Note: Although your building work may be exempt, you can still choose to apply for a building consent. The building consent authority must process your application
---
What does this mean for You?
Because the new exemptions aim to minimise red tape, you'll be able to spend more money on the building itself, and more time doing the things you love!
However, as always, there are still some rules and regulations that you need to keep in mind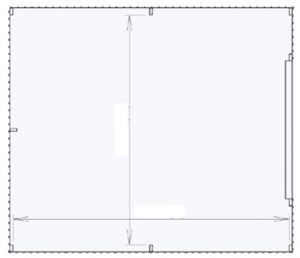 Size Limitations:
The size limitations are defined by what is the internal floor area i.e. AxB.
The building must not have any plumbing work (kitchen, bathroom, laundry). Any plumbing work still requires consent.
Any electrical work must be carried out by a registered electrician.
The manufacturer or supplier of steel portal frame buildings must have had the design carried out or reviewed by a Chartered Professional Engineer.
All buildings must comply with New Zealand's Building Code, your local District Plan and the Resource Management Act.
A Project Information Memorandum (PIM) can be obtained for a much smaller cost than a building consent from your local consenting authority. A PIM helps to identify the feasibility of a specific project on a piece of land under the requirements of the Building Act and Resource Management Act. Obtaining a PIM will help to clarify whether a building consent is required or not.
If you're unsure, councils have the ability to inform you if your building project does or does not require a building consent, for a small fee. Please check with your local council whether they offer this service. Once an exemption is given it is recorded on your property file giving confidence to any future purchaser of your property that the building was legally built without a building consent.
---
How can we help?
At Waikato Shed Company, we have an extensive  range of buildings that meet the exemption requirements and can be customised to your needs. These fall into four main building types;
Enclosed buildings such as garages or games rooms up to 30 sqm
Awnings off existing buildings up to 30 sqm
Carports up to 40 sqm
Rural sheds and barns up to 110 sqm
All these base buildings have been designed or reviewed by a Chartered Professional Engineer, and are fully customisable in terms of dimensions and the positioning of doors and windows.
All our buildings are supplied with a PS1 signed by a Chartered Professional Engineer.
Every one of our buildings meets the New Zealand Building Code.
We can help you through the entire building process including planning, design and construction, and offer a 50 year Durability Statement.
Alternatively, we can supply a kitset with instructions for you to build it yourself.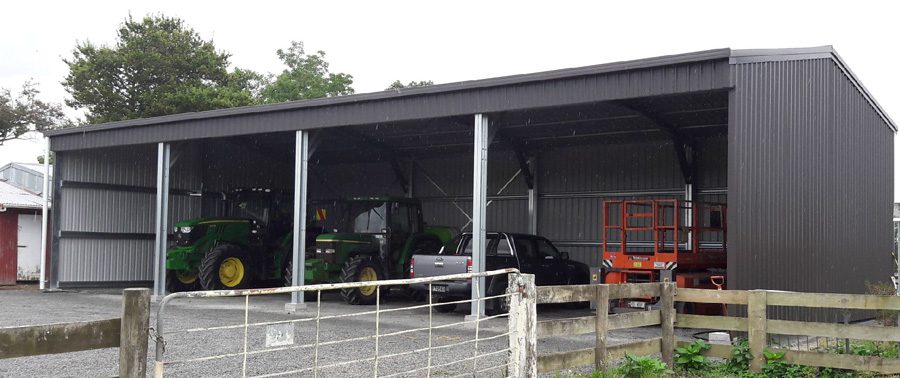 ---
Our No Building Consent Range
We have a range of building designs that don't require a consent, or we can work with you to plan and design a building to suit your exact needs. Our plans have been expertly designed with kiwis in mind and are great place to start.

The flexibility of our base designs allows for a range of customized designs choices to suit your requirements and help you personalize your building. These include:
The position and size of your doors and windows can be changed.
Varying wall dimension such the total area doesn't increase.
A selection of individual door styles from Personal Access doors, Garage doors through to sliding doors.
Changing the height such that it still complies with the max height allowed.
Translucent sheets can be added to the roof to allow natural light in.
Auto openers can be specified to suit either sectional or roller doors.
A range of cladding and roof profiles, made right here in New Zealand.
Extensive roof and cladding COLORSTEEL® colours.
---
Garage / Rumpus Room / Home Gym
Building Limitations
Single storey, detached building
1 metre Max floor height above ground
3.5 metre Max height of the building from floor level
30 sqm Maximum internal area
Must be the same distance from the boundary or other buildings as the height of the building
No building consent up to 30 sqm
Combining highly-flexible base designs with cutting-edge engineering, our team ensure our garages not only look fantastic, but are also tough enough to withstand New Zealand's harsh and variable climate.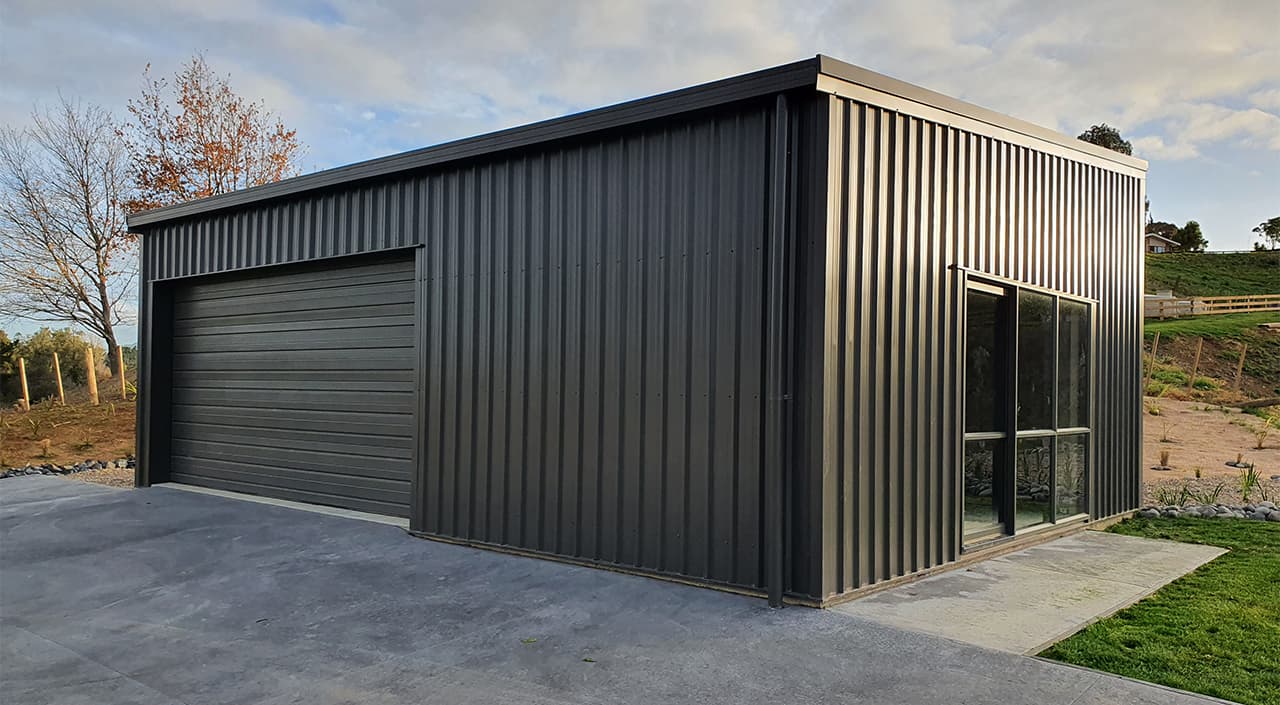 ---
Rural Sheds and Barns
No building consent up to 110m2
Made from 100% New Zealand steel, our rural sheds and barns are functional, hard-wearing and designed to work in the toughest conditions. Ideal for storing equipment, machinery, stock or crops, our rural sheds and barns can be fully-enclosed or open along one side.

Rural zone" means an area that is described as a "rural zone", "rural resource area", "rural environment", or similar, by the relevant district plan in which the building work will be carried out.
Building Limitations
Must meet importance level 1
1 metre Max floor height above ground
4  metre Max height of the building from floor level
6m Maximum Clear Span
Maximum design windspeed is 44m/s
Building must be as far away from the boundary or any other building, railway, or road as it is tall.
The 110 sqm is based on the internal clear size (A x B) as measured from the inside face of the structure.
Depending on the structural frame size the outside dimensions could be as large as 120m2.
Building must not be used for storing hazardous substances.
Must be a single storey, detached building