City Glass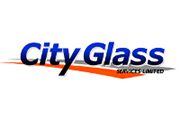 Aluminium Joinery
Waikato Shed Company work with City Glass to provide Residential Quality Altus / Fisher windows and doors to our clients.
We use their Pacific Residential range of windows and doors, – selected for most family homes, performs well up to a very high wind zone, it boasts modern aesthetics and practical functionality.
The Pacific Residential Suite is ideal for most homes. It provides windows and doors fit for application, presenting quality solutions and cost efficient ways to achieve increased indoor/outdoor flow.
The window unit sizes for the Pacific Residential Suite can be up to 2.4m high and have robust sliding panels weighing up to 150kg. It accommodates up to 25mm double glazed unit capacity and has a sleek flush profile.
Fisher® is an established leader in fine craftsmanship of aluminium joinery for the unique New Zealand environment
Robust box section prevents any twisting of the sash when opening and closing windows
Options include
Awning Windows – appropriate for both modern and traditional buildings awning windows have survived the test of time and are still the most common type of window
Bi Fold Windows and Doors – allow unrestricted views and easy flow between the inside and outside of the home
French Doors – allow you more control over traffic and air flow into a room with the option to have one side open and the other securely closed
Sliding Doors – The classic ranch slider is great in places with limited space as the opening door slides behind the fixed door, taking up no more room. This system also allows easy access to the outdoors. Wider opening spaces are obtainable by using stacker sliders – ask us about other options
The key benefits of Aluminium are:
Excellent Strength to Weight Ratio
Long Lasting – Stand up to New Zealand's environment
Energy Efficient – Thermal (heat) conductivity
Recyclable
Need a shed?
Book a time to have a chat about the shed that's perfect for you.